"

What makes Travel Influentials unique is their commitment to engage all of the industry's influentials, not just one particular group.

"

- Jim Hornthal, Founder & CEO

Triporati, 'Discover Your Perfect Vacation'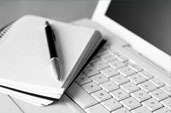 Travel Influentials Newswire
Travel Influentials Newswire is a press release distribution service that allows direct access to over 500 of the world's best travel writers – and for the first time provides a list focused on social media. If you are interested in reaching the writers that consumers listen to most – then our distribution service is a must as part of your overall social media strategy.
Opportunities to Engage
Our firm offers services to facilitate the connection between Influential Travel Writers and Hospitality Industry Suppliers. We are not just consultants, but implementers. We help to identify and then invite appropriate writers to visit properties, participate in inaugural cruises, maiden flights, etc. These writers then spread the word through their blogs, newsletters and web sites. Contact us to learn more about how we can introduce you to the Voices That Matter.
Sponsorships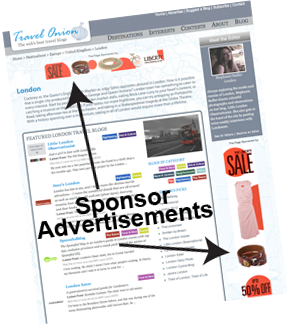 "With Travel Onion, I can put my name out there at an affordable price" - Guy Hipwell, Managing Director of Online at Liberty PLC London
Interested in advertising on Travel Onion? Travel Onion is a travel resource that attracts a curious and educated audience of tourists and readers looking for the best travel experiences. We offer both local advertisers and travel suppliers a unique opportunity to interact with their target audience at the exact moment they are planning their trip, without compromising the integrity of their brand. We only accept relevant and appropriate listings, as our sponsored content exists alongside our editorial content to provide additional resources for our readers.
Travel Onion helps promote your business on any budget. Advertise on a specific destination or interest page, or across the entire site. We help promote hotels, restaurants, venues, ticket outlets, tour companies, and other travel related vendors. If you would like to sponsor a page on Travel Onion, please contact us for specs and pricing for display ads and page sponsorships.


If you would like to receive our media kit or our pricing guideline, please contact us here.
Twitter Feed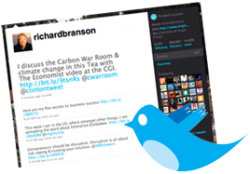 "A recent study by Sysomos found that nearly half of the Twitter population is within four steps of one another - you may be closer to your consumers and clientele than you think." - www.oneupweb.com
Each day, there are roughly 90 million new tweets. That means in any givenhour, there are almost 4 million updates. There is no way you have time to sort through all of that mess to find the best travel news out there. But we can. Sign up here to follow the Travel Influentials twitter page. We follow the travel industry's best tweeters – bloggers, airlines, hotel groups and more – to find the news YOU need to know. Simply follow @Trvlnfluentials.