Team
The team at Travel Influentials is made up of writers, researchers and marketers, all committed to facilitating the distribution of fresh and relevant travel information.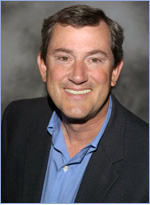 Cal Simmons - The founder & CEO of Travel Influentials, Cal Simmons is one of the most trusted and recognized experts in the travel industry. In 1976, Cal founded Cal Simmons Travel, which became one of the top travel agencies in the country in only 25 years. He is a frequent speaker at industry events, and has served on the boards of several airlines, hotel companies and a rental car agency. Cal is also the co-founder and manager of three early-stage venture funds and in 2001, he co-authored the widely acclaimed investment guide, Every Business Needs an Angel, published by Random House. In 2002, he was appointed Chairman of the Virginia Tourism Corporation by the Governor of Virginia, and in that same year, published his first online travel guide, The Informed Traveler, which now reaches over 80,000 subscribers. Continuing his successes, he launched Five Star Alliance (FSA), an online travel agency for luxury hotels, in 2004. Last year alone, FSA booked over 30 million dollars of hotel reservations. In addition to 30 years in the travel industry, Cal is a past member and chapter chair of the Washington Young Presidents Organization (YPO). Recently, Cal founded and is the publisher of www.TravelRedBook.com, a popular travel website which recommends top tour operators, travel agents and travel resources from around the world.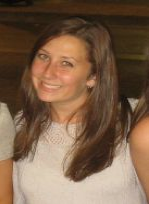 Dana Rosenzweig - The managing director of Travel Influentials, Dana is a 2009 graduate of Yale University who holds a B.A. in History. Her senior thesis examined the legacy of Josephine Herbst, a controversial member of the 1920s expatriate community. After spending a summer in Spain studying Spanish history and culture, she interned with Engel Entertainment, a film company that aims to 'give a voice to those without one.' Her work included research on the Chilean President Michelle Bachelet and the Rwandan government for 'Women, Politics & Power' and on women in Ethiopia suffering from obstetric fistula for 'A Walk to Beautiful.' Dana has traveled extensively through North and South America, Europe, the Middle East, and East and Southeast Asia.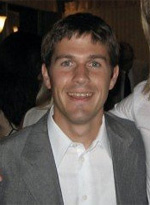 Nathan Stone - The web developer for Travel Influentials, Nathan Stone is the founder of ASAP WebWorks and serves as its principal consultant. He has over ten years of experience designing websites, managing networks and advising organizations on technology. His career includes work on Capitol Hill, Government, Startups and Higher Education. He has managed networks with ten offices and over 800 users, and web projects from under $1,000 to in excess of $100,000. Nathan holds and MBA from the University of Michigan's Ross School of Business, and a B.S. in Economics and Public Policy from Duke University.